Skip to main content
Industrial Decarbonisation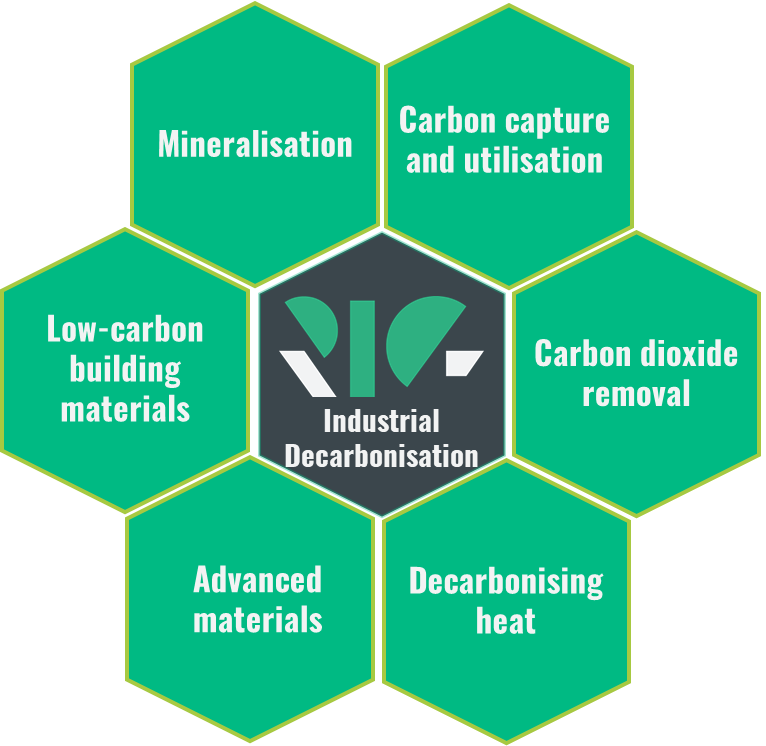 Industrial processes and the energy systems which drive them form an integral part of modern society. These process, products and systems, however, are also built on centuries old technologies and form an existential threat to our planet. While "carbon economy" has historically been used negatively to denote a carbon-intensive economy, this Practice sees carbon dioxide as the driving force behind the modern economy, a chemical compound which must be emitted less, permanently stored away, removed from atmosphere, but also put to good use, through circular processes.
Today global CO2 emissions are at a staggering 40 billion tonnes annually, with many countries enshrining legally binding commitments to achieve net-zero by 2050. The scale of the challenge is immense and with energy generation and industry representing up to 50% of total emissions.
The challenge to significantly reduce and remove carbon dioxide to meet this target is a large, but not insurmountable one. The IEA's path to net zero shows what that roadmap to net zero might look like, with a number of technologies already under development and others available on the market but yet to establish initial market adoption and then the scale necessary thereafter.
It is the innovators and pioneers behind these solutions that we partner with to make a significant impact. The practice was founded to enable the adoption of technologies in industry that support and accelerate the decarbonisation imperative; this includes, the decarbonisation of energy supply, the reduction or removal of process emissions from industry, and the implementation of advanced materials and novel processes to drive efficiency and circularity.