Skip to main content
Engagement Manager
Added on:

23 Oct 2023

Application Deadline:

10 Nov 2023

Contract type:

Full Time

Ref:

Location:

Holborn, London

Base Salary:

28,000 - 32,000
£
28,000 - 32,000
Description
At Rapid Innovation Group (RIG) we accelerate the adoption of transformative technologies for a better world.
We believe that many of the solutions to the greatest climate, environmental, agricultural, and human health challenges the world faces, lie with existing technology. These technologies can only make a meaningful impact if they achieve widespread market use. It is at this junction where we operate; working with visionary entrepreneurs, high-impact technology companies and forward-thinking corporates to catalyse the early adoption of outstanding technology.
Within our business, we have four core practice areas:
Decarbonisation
Circular economy
AgriFood
Industrial biotechnology
We support a portfolio of early-stage technology companies operating in one or more of these areas as they navigate the journey from early technology development through to becoming a new industry standard.
We work with companies to discover the right first industrial applications, develop winning go-to-market strategies, and optimise value-based business models. Where we focus most of our time, however, is on doing first commercial deals, including licensing, distribution partnerships, offtake agreements, as well as fundraising.  
What we look for
We are looking for independently minded, driven individuals who are intellectually curious, have a strong entrepreneurial streak, and share our sense of purpose.
We want to work with people who are excited by the challenge of working with venture companies in the climate technology ecosystem, interested both in the nature of technological solutions and who enjoy building relationships, applying a high degree of emotional intelligence. Like our client portfolio, our talent pool is diverse and international in both composition and outlook.
RIG's clients do not hire us to do easy jobs: they partner with us to tackle difficult, often existential, challenges, and working for growth stage companies can be demanding. We operate largely in an environment of unknowns and therefore seek candidates comfortable with working things out from first principles. Failure often feeds eventual success and this cycle requires resilience and the ability to adapt quickly. It is this pace and variety in our work that attracts bright and highly ambitious people to achieve their goals with us.
Why join us?
RIG offers the opportunity to work on strategic and execution challenges facing some of the most promising technology companies in the sustainable technology ecosystem. We provide the experience of working closely with entrepreneurs and CEOs, private and institutional investors, and a wide variety of commercial and non-commercial actors to enable client success across a wide variety of technologies. 
Working at pace in small teams, we emphasise intellectual curiosity, fast development and high levels of responsibility from early on. We look to complement our learning and development programmes with continuous development via our apprenticeship-based learning model. We recognise there is no 'one size fits all' role and will support you in crafting your unique career journey at RIG around your skills and interests. 
We are a group of diverse, sociable, high-calibre individuals who are motivated by high risk, high reward business. We look to foster an inclusive, collegial, non-hierarchical culture where the best ideas always surface, regardless of their source and where seniority comes from success, not tenure.
Based: Holborn, London – office first (typically four days a week)
Application deadline: First round closing 10th November
Start date: January 8th with some flexibility to start slightly earlier or later
Responsibilities
About the role
Our Engagement Managers are responsible for high-quality execution and delivery of client work including on market/application discovery and validation, business model development, deal structuring, negotiation and client acquisition. Our Engagement Managers:
Plan and execute across a portfolio of client work: effectively managing the programme of work, running weekly calls, and developing high-impact client materials
Research and derive insight from quantitative and qualitative analysis, developing and applying industry expertise
Support on sourcing, progressing, and closing commercial deals (e.g. licensing, offtake agreements, joint ventures) for our clients
Support on identifying and winning new business opportunities for RIG
Own and lead on discrete pieces of work for clients with their manager's guidance. For example, executing strategy formulation on behalf of clients, and generating market insights and recommendations
Actively participate in internal and external discussions, sharing ideas and perspectives, presenting work and conclusions, and asking questions
The successful candidate must, by the commencement of employment, have the right to work in the UK.
Qualifications
Qualification criteria:
An undergraduate degree from a top-tier university

or

3+ years of relevant sector work experience
Between 0 to 4 years of work experience
An interest in and an ability to easily grasp technological concepts, whether through a STEM degree or other experience
An interest in developing a commercial skillset: strategic thinking, sales and negotiation, market research and analysis, financial acumen, business development
The ability to effectively and clearly communicate ideas, information, and messages both verbally and in writing
Incentives
Benefits
Salary: £28-32K base subject to discussion with additional performance-related bonuses available
Holiday: 25 days of holiday and additional gifted Christmas leave of 3 days alongside bank holidays (equivalent to 36 days of holiday a year with bank holidays)
One work away week each year to work virtually from any location
1 day a week work from home with flexibility around appointments and key life events
Mobile phone contract
Matched pension contributions up to £300/month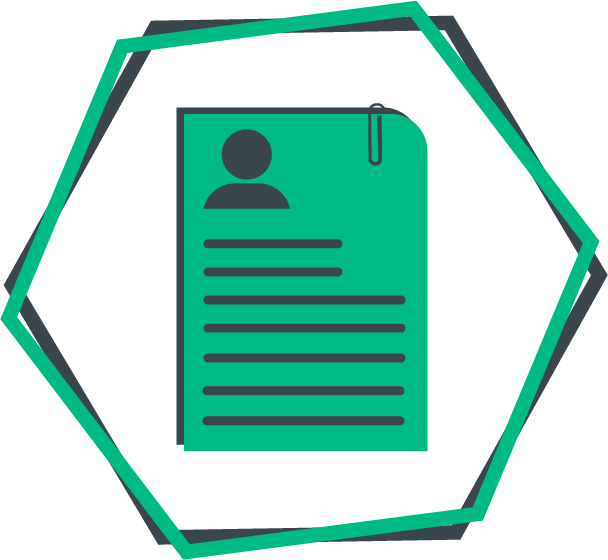 How to apply:
Send your CV and cover letter to georgia@rapidinnovation.co.uk with the subject header "Engagement Manager application: [Insert name]"
Within your cover letter please briefly address the following three questions:
Why are you interested in the role?
Why should we choose you for this role?
What area/s of sustainable technology specifically interest you and why?